Ikea Australia will launch its new Sustainable Living Shop, an initiative to help consumers live more sustainably while potentially saving money on household expenses.
The Sustainable Living Shop is a new retail store-in-store concept that will open in all 10 Ikea locations across the country by early next year. Customers can purchase products that help them minimise their carbon footprint at home by using less energy and producing less waste, potentially saving them money in the long run.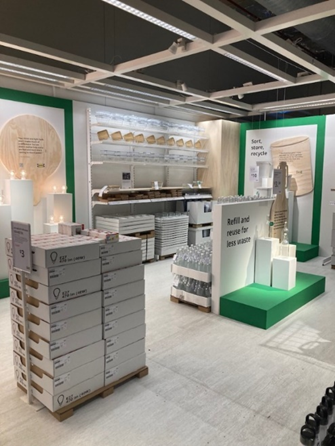 Ikea Australia says the debut comes at a time of rising cost-of-living challenges. Despite some of the cost-saving benefits associated with behaviours such as using energy-efficient lightbulbs or reducing food waste, a recent survey done by Ikea Australia indicated that 52 per cent of Australians feel living sustainably would increase their cost of living.
"Right now, the cost of living, energy and food are all rapidly increasing, and we understand the challenges consumers face when it comes to living sustainably at home," said Mellisa Hamilton, country sustainability manager at Ikea Australia.
"There's still a perception that introducing sustainable products or habits in the home will cost too much, but it's quite the opposite. There's never been a better time to help Aussies to reduce their climate footprint at home with affordable products and low-cost solutions from Ikea which can also save them money long term."
The cost-saving and sustainable Ikea products on offer for customers include the Solhetta Led light bulb, rechargeable batteries Ladda, Hoppvals cellular blind and Rexbegonia cooling pads. 
https://insideretail.com.au/stores/openings-closings/ikea-australia-to-open-sustainable-living-stores-across-network-202211
Subscribe to our free mailing list and always be the first to receive the latest news and updates.