Established in 1990, the Australian Association of Convenience Stores (AACS) is the peak body for the convenience industry in Australia. Nationally, the industry employs over 72,000 people in 7,088 stores. Along with corporate retail brands such as 7-Eleven, BP and Ampol, the AACS represent a high number of stores that operate as small, family-run businesses, often under license or a franchise agreement, or with independent ownership.  They regularly employ family members and people from the local communities in which they operate. The AACS represents the interests of these corporate and small businesses - their owners, staff, suppliers and customers.
We support our members by offering a wide range of online and in-person courses to stay competitive in the market, thrive in a turbulent world and keep ahead of industry trends.
A member-exclusive hotline with access to expert advisors to navigate the constantly evolving landscape of human resources, industrial relations and work health and safety.
We strive to be an industry leading association in the promotion and implementation of sustainability goals not only for the industry, but also for individual businesses.
We play an important role in ensuring that we help our members protect, develop and inform its most important resource - human resources.
We are leading the transformational journey of the future forecourt by assisting in clearing regulatory pathways, supporting innovation and developing new consumer offerings.
We are working at the frontline to lead a range of initiatives concerning tobacco and nicotine, alcohol, sugar and general health in order to optimise consumer choice and balance.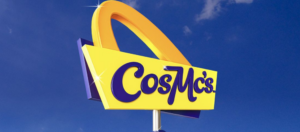 McDonald's will open the first location of its new spinoff brand CosMc's this week in Bolingbrook,…
READ MORE >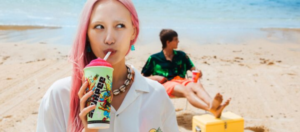 Retailers are increasingly taking a community-first approach to marketing, leveraging their understanding of local industries…
READ MORE >
Cali Group, a holding company that owns QSR chain CaliBurger, Miso Robotics, creator of the AI-powered…
READ MORE >
SUPPORTING YOU TO GROW & THRIVE
We empower our members to thrive and survive by offering many exclusive services and resources such as dedicated training programs, international and local study tours, government lobbying on important issues and many more.

Subscribe to our free mailing list and always be the first to receive the latest news and updates.