America's Inflation Reduction Act has BP's London team pondering where to shift its clean energy investment and Australia might be just the place to pick up the slack.
November 17, 2022
"We're all in on Australia," says Bernard Looney.
What is striking in a half hour sit-down with BP's global chief executive is not just $2.06bn invested in Australia over the past five years but the scale of very different new projects under way.
This is the business that nine months ago took a $37bn writedown with its decision to pull out of Russia. In the past 12 months, shares in BP have doubled in value and are back to pre-Covid levels.
READ NEXT
Australia is on notice for a different reason. America's new Inflation Reduction Act has Mr Looney's London team rethinking where to put investment and how Australia might respond.
He reveals how the energy giant is building its own demand for renewable energy with EVs and aviation as it morphs from fossil fuel supplier to a business integrated across the clean energy supply chain.
The pace of change at BP is fast and Mr Looney is quick to jump on critics with labels of greenwashing.
Global head of BP Bernard Looney in Sydney. Picture: Britta Campion
"People who say 'what role do you guys have in the new world, you guys are old economy? This new world is for different people' – we have enormous advantage in the new world," he says.
"Don't judge BP by what we say, judge us by where we are spending our money."
In 2019, 97 per cent of BP capital investment went into hydrocarbons and only 3 per cent to renewables. Three years later in 2022, more than 30 per cent of its capital is going into non hydrocarbons. Mr Looney predicts that by 2025 the number will be more than 40 per cent and by 2030 50 per cent.
In two years, BP has gone from zero to 5.5 gigawatts of offshore wind energy.
He says BP is one of few companies globally that can solve the energy trilemma of delivering secure, affordable and cleaner energy.
New & improved business newsletter. Get the edge with AM and PM briefings, plus breaking news alerts in your inbox.
Sign up
BP has been in Australia for a century and has 8000 people on the ground.
Today, Australia has solar, wind and battery-in-the-ground assets for BP. Its gas, renewables and biofuels projects are integral to the company holding its market position in the energy future.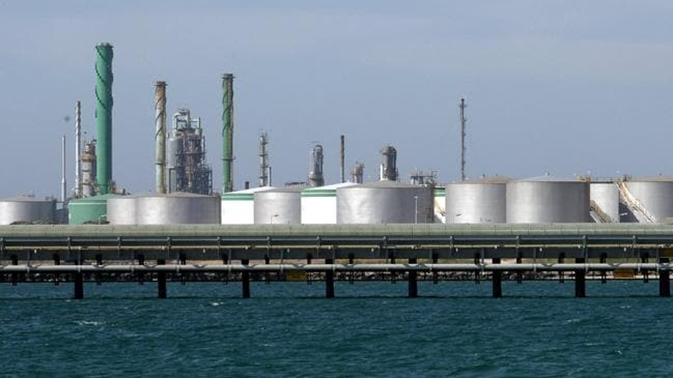 "It's like a microcosm of the BP strategy is active here in Australia," Mr Looney says.
This is Bernard Looney's first trip down under since he took the top job in February 2020, just weeks before Covid-19 hit – and it is timed to launch BP Pulse, the first four EV charging stations.
Over the next two years, 600 such stations will be introduced across 1600 retail and convenience sites.
BP's Australian footprint is huge.
By the first quarter of next year, Mr Looney says BP will be the leading solar developer and operator in the country.
In the west, BP has its long-held stake in the North West Shelf with the prospect of the Browse LNG development. Down the coast in the Pilbara its Asian Renewable Energy Hub, AREH, plans to integrate solar and onshore wind with green hydrogen and green ammonia to be one of the largest such hubs in the world.
Project Geri in Geraldton is a green hydrogen and ammonia production supply chain. At Kwinana, BP is transforming its huge refinery from fossil to renewables fuel. And not to forget the specialised aviation business -Air BP is at 75 Australian airports.
Mr Looney says there are tens of billions of dollars in potential investment over the next decade.
"The renewable fuels project in Kwinana could be a billion dollars, AREH could be $35bn plus, look at Browse, or what we can do in EV charging," he says.
However, what threatens investment is the fight for capital between countries. Shareholders of big nationals like BP demand returns.
"The world is a competitive place. What the US has done with the Inflation Reduction Act is big. I've watched it within my own company how our people are reorienting their thinking towards what more we can do in the US. The incentives that they have put in place are extraordinary," Mr Looney says.
The BP chief says incentives under the IRA will mean green hydrogen, currently at a huge cost premium to today's grey hydrogen will be as cheap if not cheaper than grey.
A $4bn investment by BP in a US business that captures gas from landfills to replace diesel in transport will also benefit, as will the biofuels business and EVs.
"Our people in the UK who are allocating the capital are excited about the potential in America. And it also does something to encourage investment in today's hydrocarbon system.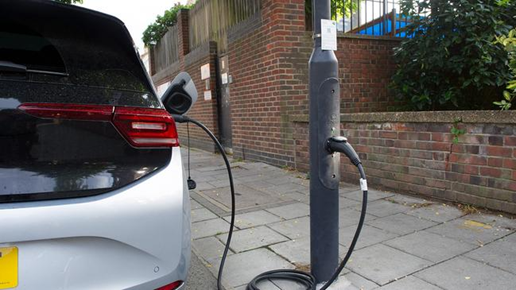 While kerbside charging is available in many countries, BP plans to introduce 600 such points at its outlets over the next two years.
It is in many ways a reflection of BP strategy," Mr Looney says.
Naturally, BP is encouraging all governments to respond, including Australia. "I know there are reviews going on here right now and I would imagine the government is looking very closely at that," he says.
Bernard Looney started life on a small dairy farm in Country Kerry, Ireland. Armed with an engineering degree he became a BP lifer, gaining experience from the North Sea to Deep Water Horizon.
In February when war struck Ukraine, BP abandoned its 19.75 per cent stake in Russia's oil giant Rosneft which accounted for about half of BP's oil and gas reserves
"We made the decision to exit Russia within 96 hours of the invasion happening. We were not just the first oil and gas company, we were the first company in the world to do so and we have had, by an order of magnitude, the largest financial impact," Mr Looney says.
BP wrote off $25bn.
He believes the energy system will balance over time but that the heavy overprint of the war will take several years to reach an outcome.
"We have to prepare for a world where there is no gas coming out of Russia to Europe for sure – that is what we are trying to do with investments," he says.
In addition to Browse, BP is investing in gas in Mauritania, Senegal, Papua and in the US. It is also stepping up investment in a global LNG marketing business.
Mr Looney proffers one other reason that BP is well placed for transition – it will have access to demand. As developers try to lock in secure power purchasing agreements to draw in investment, Mr Looney says that through electric vehicles, BP has its own short.
"By 2030 we will have a demand inside our company of about 10GW in power just for our charging business globally. It is going to be huge," he says.
On Wednesday night, Bernard Looney took off for Los Angeles. Australia is on notice.
Subscribe to our free mailing list and always be the first to receive the latest news and updates.