24/09/21; Grocery Dive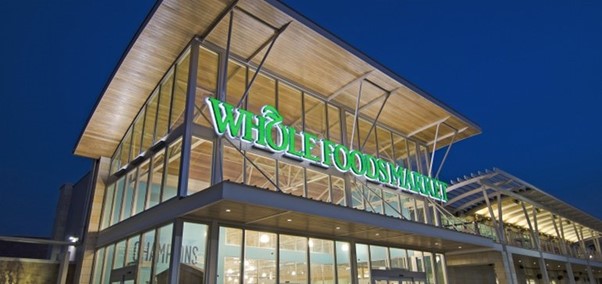 Dive Brief:
Whole Foods Market is implementing a $9.95 service fee on grocery delivery orders nationwide beginning Oct. 25, a company spokesperson said. This includes those placed by Amazon Prime members, who previously got free delivery on orders over $35.
The announcement comes less than a month after Whole Foods began testing the fee addition in several markets, including the Detroit, Chicago and Boston areas.
The spokesperson said the fee helps the grocer cover the higher operating costs it's now shouldering for delivery orders without increasing product prices.
Amazon are making it clear that they're done subsidizing the extra costs that come with grocery delivery.
Although Prime shoppers responded emphatically to free delivery on large orders from Whole Foods stores during the pandemic, with the number of deliveries made in 2020 through the grocer triple what they were in 2019, the companies indicated that continuing to meet demand with that pricing structure is unsustainable due to higher costs for equipment, technology and other operational tools.
"Customers continue to rely on delivery for their stocking up needs, as average basket sizes have continued to increase since the beginning of 2021," the Whole Foods spokesperson noted in an email.
Amazon notified Prime members nationwide of the fee addition early Friday, and many shoppers quickly took to social media to express frustration at the move. In its letter, Amazon said the fee aims to cover higher costs for the company while offering "the same competitive everyday prices in-store and online at Whole Foods Market." It also noted other Prime benefits, like Prime Video, pharmacy services and photo storage.
Prime members will continue to get free pickup on orders over $35 from Whole Foods stores for Prime members, the spokesperson said, as well as discounts like 10% off select items.
The fact that even capital-flush Amazon is upping its fees for grocery delivery underscores the cost burden that food retailers face as they continue to adjust to pandemic-fueled demand. It also highlights the tricky choices companies have to make as they balance economic realities with their need to promote the service.
Earlier this week, Giant Food announced it's doing away with fees on midweek deliveries and lowering order minimums. Fast-delivery firms, like Gopuff, have fees and order minimums that are often lower than most grocers' but often mark up select items, experts say.
Judging by its recent announcements, Whole Foods wants to drive more shoppers into its stores, where order fulfillment is more profitable. The company plans to open two stores next year equipped with its checkout-free technology. It's also adding the Amazon One palm-reading payment technology to more stores, bringing back prepared foods and adding more local selections, the spokesperson said.
Subscribe to our free mailing list and always be the first to receive the latest news and updates.