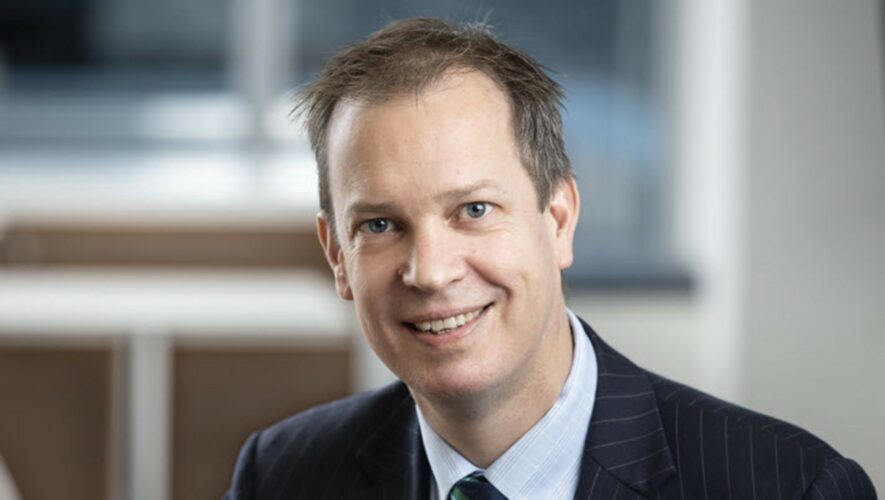 We're at a pivotal moment in the history of Ampol. With the energy transition underway, governments, businesses, policymakers and investors across the globe are under increasing pressure to significantly reduce emissions. While they each have different challenges, the Australia and New Zealand economies are no exception.
As Australia and New Zealand's leading transport energy provider, we have a significant role to play in the energy transition. We play a key role in keeping customers moving today and we are transforming to ensure we can keep people moving tomorrow.
Last month we reached a significant milestone in our transformation for the future with the launch of our electric vehicle charging solution, AmpCharge. AmpCharge will service customers both at home and on the road at both forecourts and destinations, leveraging existing Ampol infrastructure and customer relationships to ensure EV drivers can recharge wherever and whenever they need to.
Our aim is to develop the leading EV charging network in the Australia and New Zealand markets, and I believe we are very well positioned to achieve it.
THE TIPPING POINT FOR ELECTRIC VEHICLES
Our modelling demonstrates that the uptake of battery electric vehicles will accelerate rapidly over the coming years. There is no doubt EVs will become the primary mobility energy source as we head toward 2050.
As far as price, which we believe will be a major driver of EV uptake, we believe parity between a standard EV and an ICE equivalent will be reached over the coming years on a total cost of ownership basis. If you consider just the capital cost – that is, the upfront cost of a vehicle – we see parity arriving in the latter part of this decade.
While the change of government may provide additional support for EV uptake and accelerate the tipping point in Australia, global manufacturing and supply chains are going to be the major driver of the pace of the transition. Order books for OEMs globally are full and with the ongoing issue of labour, inflation and supply chain constraints, timeframes for delivery of new EVs are shifting rapidly.
However, there is no doubt that more affordable electric vehicles are starting to arrive in Australia and this is helping to drive purchasing intentions. As vehicle supply chains ramp up, buyers will ramp up with them. With this demand, and the associated enabling infrastructure being delivered, OEMs will be looking to get more vehicles on the ground when they can.
THE ROLE OF FLEET VEHICLES IN ACCELERATING THE TRANSITION
Fleet vehicles remain an area of opportunity to support transition in Australia.
When we engage our customers, purchasing intentions for EVs remain strong, particularly among our fleet customers. Governments and businesses generally have developed plans to decarbonise their businesses and operations, and a shift to EVs in fleet vehicles is an obvious area as they look to make this transition.
This is where the launch of AmpCharge and our commitment to 120 fast charging sites nationally by October 2023 is so important. Building this enabling infrastructure will alleviate range anxiety and provide fleet owners with the confidence that their employees can recharge wherever and whenever they need.
Moreover, fleet owners want to ensure the seamless experience of refuelling, billing and account management that currently exists in traditional fuels can translate to a BEV environment.
That's one of the advantages that Ampol has as we develop our charging offer.
Fleet car drivers, or one of our 100,000 business customers, will be able to tap our market-leading AmpolCard to charge up either on the forecourt at one of our retail stores, at a third party shopping centre or workplace, or at a depot or terminal.
Over the long-term, this experience will translate to an at-home charging offer, allowing these same customers to plug-in to their AmpCharge home charger to ensure they are ready to get back on the road the next day.
TRANSFORMING OUR NETWORK
With electric vehicle adoption expected to accelerate, Ampol is putting the foundations in place to move quickly and to ensure we can continue to meet the changing needs of our customers.
Following the launch of AmpCharge, the first step in the creation of our national EV charging network will be the installation fast charging to over 120 sites across our network by October 2023, including across Ampol retail sites, depots and terminals. The rollout will commence with five pilot sites at Ampol service stations in New South Wales, Queensland, Victoria and Western Australia that will open over the next couple of months.
These sites will feature AmpCharge chargers supplied from renewable energy sources, with the capability of delivering charge to a BEV at up to 150kw. Each site will have the capacity to charge at least two BEVs concurrently. We are also looking at the potential of solar panel systems and battery storage provisions.
As we move forward, we will leverage our scale and learnings from this roll-out to consider how we can support EV uptake in New Zealand.
With the recent completion of our acquisition of Z Energy, Ampol now has ~2,350 branded sites across Australia and New Zealand and the leading fuel card offer across both markets. It's that network coverage and leading fuel card position that has us very well positioned to build a compelling offer and establish ourselves as a regional leader in EV charging.
Subscribe to our free mailing list and always be the first to receive the latest news and updates.