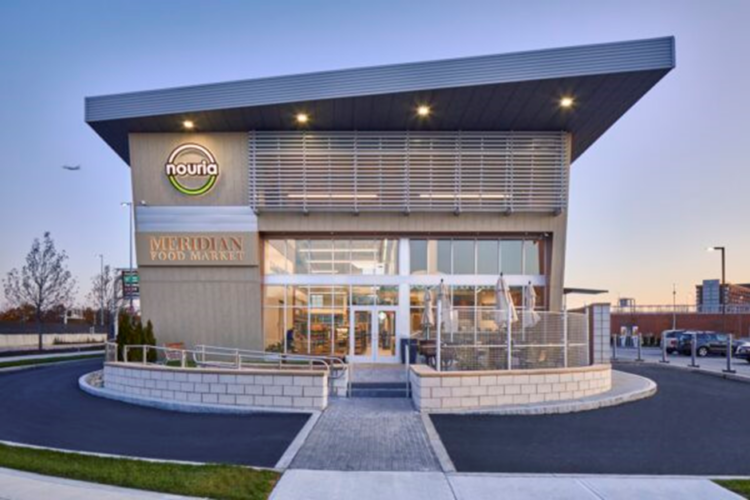 04/07/22; GLOBAL CONVENIENCE STORE FOCUS
Nouria, the New England family-owned and operated convenience store and fuel retailer, is on a brand building mission.
The business, founded by Tony El-Nemr in 1989 and headquartered in Massachusetts, is rebranding its c-store locations to the nouria brand and developing a portfolio of proprietary brands with a focus on fresh foods.
The company's brand vision reached a milestone in March 2022 with the opening of the first fully branded nouria fuel station and convenience store in Wareham, Massachusetts.
Now the business is aiming to rebrand as many locations as possible as its existing fuel contracts, expire. This year alone, it is planning to rebrand or raze and rebuild 15 stores to the new identity, according to Joe Hamza, chief operating officer, retail and marketing, at Nouria Corporation.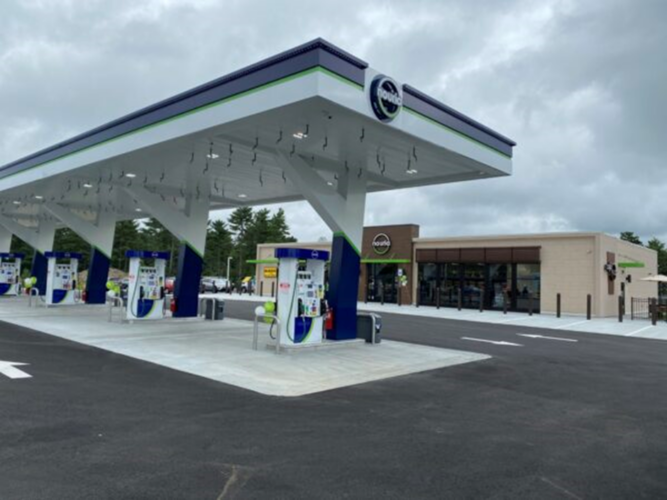 Hamza, who joined the business in 2015 from the role of VP sales and marketing at Tedsechi Food Shops, has shared El-Nemr's vision for the nouria brand and the company strategy. And he's seen the business thrive, doubling in size from 2015 to become a 170-store strong chain with revenues of over $1bn.
"I had a few meetings with Tony prior to joining and he told me about his vision for the company and plans for nouria to become a consumer facing brand," Hamza recalls. At that time, all the goodwill Nouria was building was going to its partner fuel brands.
"When I joined, Tony and I talked about branding but what was important was the branding process had to start internally," he says. So, the business set about determining its aspirations for the brand, the look and feel, its market position, features and offerings, as well as the brand experience. "We defined all of these things but started from the inside out," says Hamza. Culture was key, he adds. "It was important our team members were as passionate about serving customers and understood the brand values so they could deliver to our end customers."
Internal buy in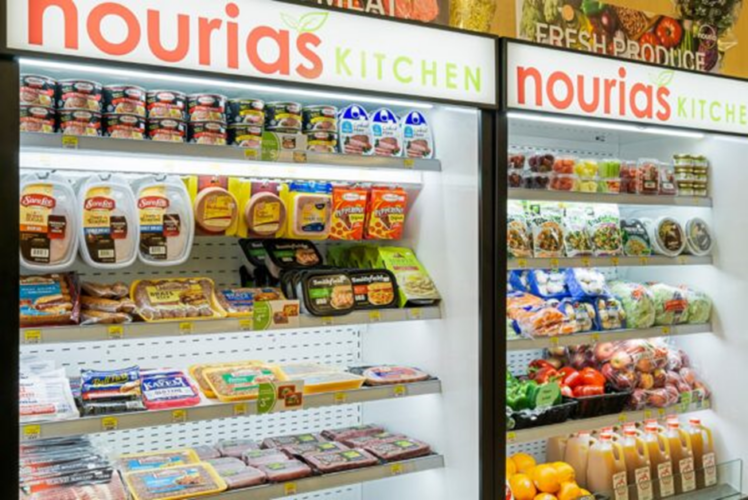 Nouria began with a training plan for employees and then launched the rebranding exercise. "It was very challenging – in many of the locations that we have today, we have fuel contracts that extend 10-15 years, so the process was gradual," Hamza says.
The company also sought to differentiate its product offer with a focus on quality food, freshly made in store – no frozen or par-baked product. That spawned nouria's kitchen, featuring a new menu offering grab and go healthy meals.
"It was the biggest differentiator," Hamza recalls. "Everybody else was doing hot dogs, pizza or mostly frozen stuff, if it was made to order. Even today, although companies are doing fresh food, they are not doing it to the scale that we are doing it," he says.
Nouria set about rebranding its store locations, even though the fuel brands remained dominant at some sites. "We knew there was going to be some brand confusion and quite honestly there was," Hamza states. "The [nouria] brand did not resonate right away."
Acceptance of the nouria brand was facilitated by the launch of new private label products including water, snacks, and commissary lines such as sandwiches prior to the store rebrand.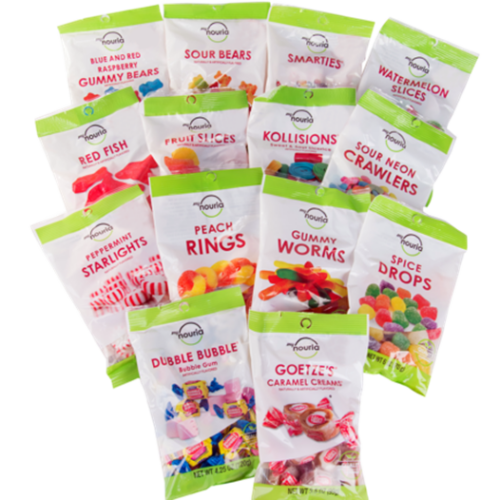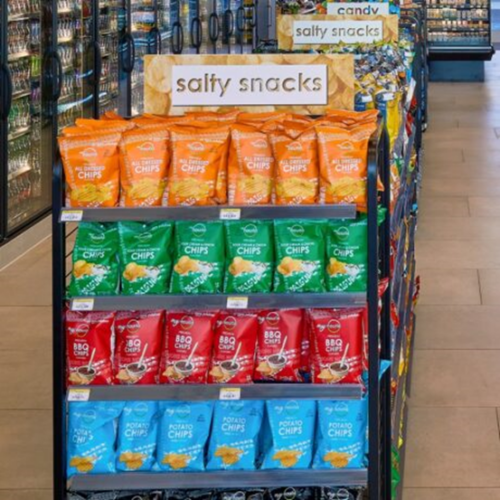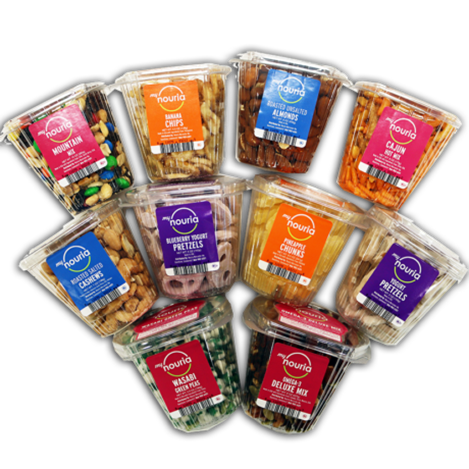 These lines proved to be a good introduction to the nouria brand for customers and were a talking point for store staff to communicate the rebranding plan.
Now, as it's been able to fully brand locations – both fuel and the store – it's reaping the rewards with sites performing 2.5 to 3 times better than before.
"Customers have voted with their pockets, whether that's fuel, food or snacks and beverages," Hamza says.
While the branded piece is Nouria's number one project, the company will never be 100% branded due to its wholesale business. Out of the 170 station locations, Nouria operates 150 sites and licenses the remaining 20 to dealers. It also supplies a further 200 dealers with fuel. "We are jobbers for Shell, Sunoco, Gulf, Citgo, Valero and Irving Oil in Maine and will continue that relationship in many of our corporate stores and dealer network," Hamza says.
Fresh innovation
In addition to nouria's kitchen, the nouria brand sits over dispensed beverages (café nouria) and packaged snacks (my nouria) but there is a constant search for newness.
"As we offer more fresh foods and see success and acceptance, we always ask what else can we do?" Hamza says. "We try and look at things and see how they strategically fit our overall vision and, if they do, we commit to them 100%," he says.
The company always looks for two key differentiators, he adds.
Firstly, products must focus on quality. Secondly, they must deliver value in terms of price, convenience and the in-store experience.
Bakery and fresh produce are two areas, which are ripe for expansion, Hamza says.
The company recently expanded its packaged bakery under the my nouria band and is looking to do something similar in fresh with new convenience packaging that will extend the shelf life and keep items fresh for longer.
The retailer is also focused on mission-based assortments – key items that customers would want to buy in a basket.
"If we are selling hamburger meat, we want to make sure we have the bread, lettuce and tomatoes – all the ingredients that it takes to make that burger, so that the customer doesn't have to stop elsewhere. We take a customer journey approach and consider the things we think they are going to buy in that basket for that [specific] meal," he says.
Innovation is high on the agenda too. And, while some of the hottest new lines may not be available in the c-store sector at present, Nouria will contact vendors directly and work with producers to find a way to bring healthier options, new protein products or wholesome snacks and beverages into its stores.
"We bypass the traditional c-store network and we are winning in that space," Hamza says. "If customers want something new or different, they know that nouria is the place to get it.
"Whatever we see that's trendy on Instagram or TikTok, we get in straight away. Some products don't work but many do and we score big with our target customers ie young adults," he adds.
The focus on innovation and new products is paying off in terms of performance with Hamza revealing that 70% of the business's growth comes from the new items and products in its stores.
Outstanding environments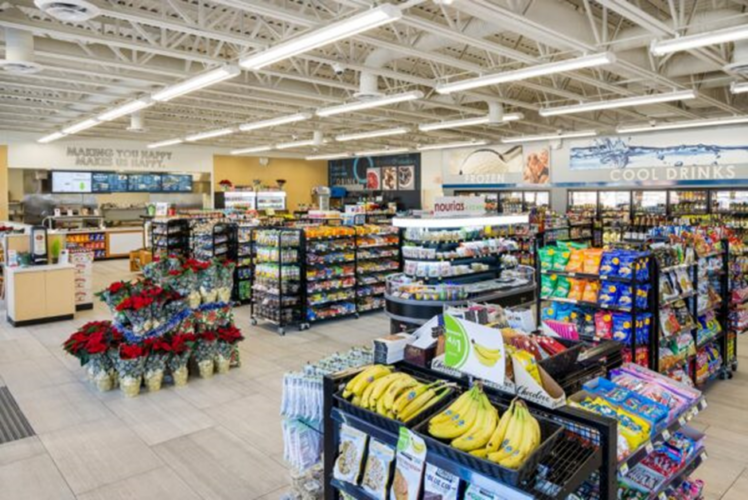 The shopper experience has been carefully thought through too.
"When we designed the brand and the stores, the number one focus was keeping stores extremely clean with a clean forecourt, clean pumps and an attractive outside environment," Hamza reports.
"We also sell flowers in most of our stores. It's not a mission to make money but to make the stores look more welcoming," he says. The store interiors, meanwhile, are well lit with large windows providing a view of the beverage coolers at the back of the store from the pump. Contemporary graphics are welcoming too and promote active and healthy lifestyles, while the rear walls near to the checkout feature artwork and messaging that pays homage to the local community.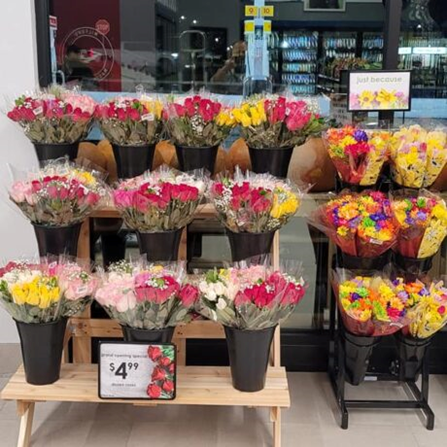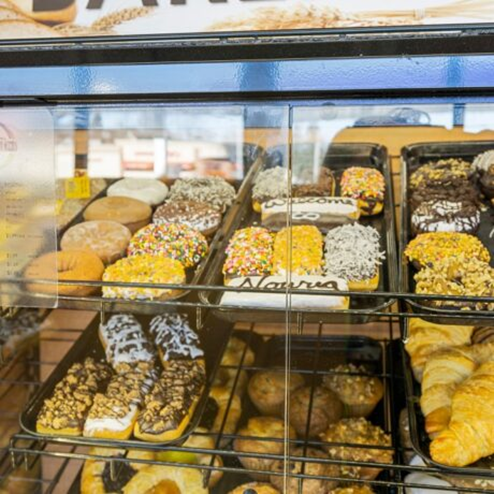 The rest rooms are tip top too.
"We probably have the most expensive bathrooms in a c-store or restaurant and we pay attention that they are clean and have a quality look. It's the most intimate area in stores so, if people go in and see that we pay attention and there are nicer closets and stalls, they feel there's somebody that cares about their needs," he says.
The entrance to the stores is deliberately spacious too, as Hamza explains: "When you walk into stores, they are open at the front – it's a decompression zone: when people walk in, we want them to say 'ah'," he says.
"Plus, there's seating at the side – a place to sit down and relax and enjoy a cup of coffee. People can use that time in there and, whether it's five minutes or an hour, it's a highlight of the day."
Expansion plans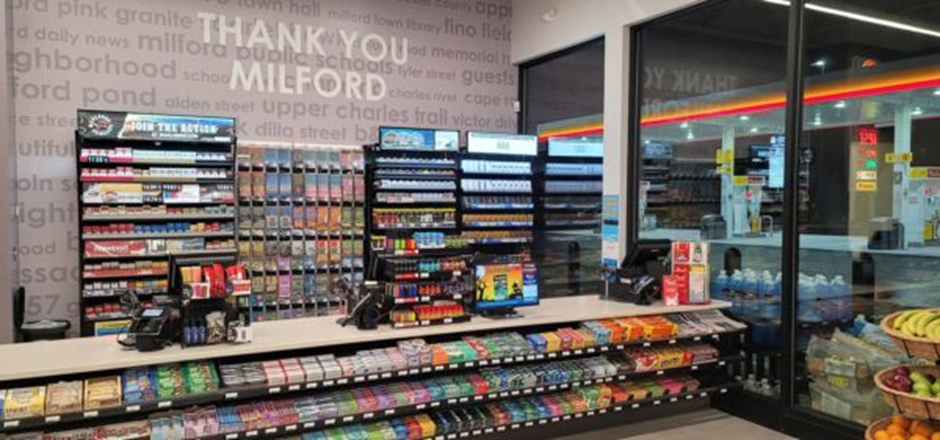 Nouria is on a roll. Not only is the rebranding exercise in hand, Hamza reveals there's a target to quadruple the number of sites from 150 to 600 in 10 years. Growth will be organic but mostly by acquisition and is attainable, Hamza maintains.
"When I came to the company, I was not sure we were able to double but we did, so I think we can do it. When it comes to acquisitions, thankfully we have the liquidity but we also have to be prudent – sites must fit our strategy and whatever deal we make has to make sense," he says.
Fresh will continue to be a watch word both in the Nouria business and wider convenience community.
On a personal level, Hamza has been heavily involved in the partnership NACS formed with the United Fresh Produce Association back in 2014 to significantly increase the sales of fresh produce in convenience stores.
"It's an outstanding initiative," he says. "It's always been very tough breaking into the c-store environment due to site limitations and customer expectations."
While Nouria does not currently have the scale to work with United Fresh, there's still a drive to grow the fresh business and the retailer, like others in the industry, is on a journey in this respect. "Our journey and for the industry in general has been gradual," Hamza says. "We've had a lot of convincing to do in order to get quality products at our stores, as well as creating a clean and safe environment. It would not have been possible at smaller footprint sites, which were often attached to garages and where the bathroom was outside. Fresh food is not going to work there because the environment does not support it. But over time, the industry has got smarter, built bigger stores, and provided a cleaner and better service…that's where it all starts and slowly and surely it has started to gain market share in fresh food."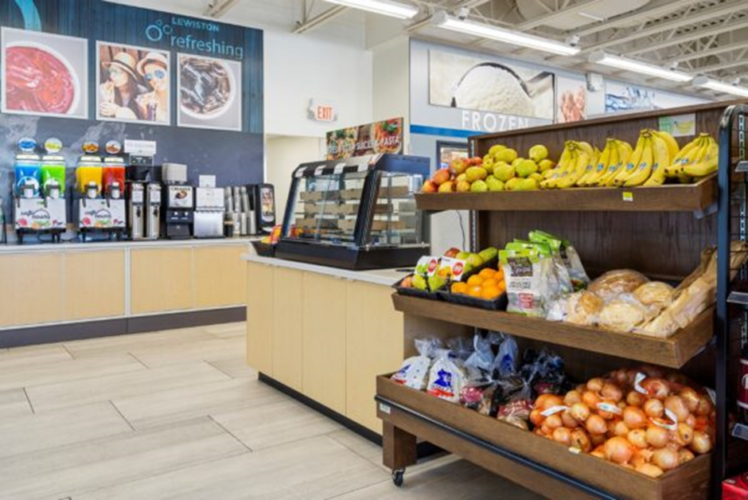 Hamza maintains the next phase of growth will be in meals to go, more fresh produce and fresh meats etc.
"It's a gradual change and we will get there at some point and in some markets we are already the destination for those products," he says.
One of the biggest challenges is the supply chain, Hamza argues.
"They [suppliers] talk a big game but they have not really adapted to the new realities of what a consumer wants from a c-store," he says. "The've not shifted from thinking just 'drivers' versus 'families' with a mum and dad and kids."
C-stores are ideally placed to take advantage of the trend for freshly prepared meals and food because everyone needs fuel, he continues.
"We already have that traffic and can take advantage but only by investing in those categories so that mum does not have to stop by the supermarket and can buy those meals for her kids or the fresh produce for meals that she is making – that for me is a huge opportunity."
Competition and co-operation
While Nouria respects its competitors – both retailers and QSRs – it remains firmly focused on its own business. "It's a harmful strategy to look at what others are doing and to try to copy them because it all comes back to execution," Hamza says.
Instead, the company invests heavily in training and resources. "We have to pull from a different pool of [expensive] labour but that's the advantage for us and we stick with that and it's paying off for us.
"At the end of day, the most important differentiator you can have is your team. That's why we focus on training and culture and attracting the right talent in order to deliver the customer experience," he says.
With low unemployment – Hamza suggests the US situation is as bad, if not worse than Europe due to the country's immigration policy plus the gig economy, which means the same pool of people it seeks to recruit also work for the likes of Uber of Uber Eats – the shrinking workforce is an urgent problem.
"It's the most challenging labour market in over 30 years and our biggest competitors in New England are closing stores. We have not closed one store and that's a credit to the commitment our people have to serving their communities. We've also done a good job in making sure we are rewarding our people and paying for extra labour to keep stores open. We may not make as much in the short term but hopefully customers will reward us for loyalty," Hamza says.
"If you can't manage in a difficult environment you've no business being in business," he continues. The challenges, he argues, are an opportunity to learn but he's grateful to work for a company where everyone shares the burden and good camaraderie is being built.
The same sentiments apply to the wider convenience industry, he adds.
"It's the best industry to work in – the collaboration that happens between non-competing companies is remarkable and NACS and our local association, NECSEMA, play a big role in helping us get there."
Subscribe to our free mailing list and always be the first to receive the latest news and updates.