Despite Health Minister Mark Butler's promise to crack down on illegal vapes, new Roy Morgan data released today reveals more than 1.6 million Australian adults are now vaping – marking a staggering 23 per cent increase in uptake since December last year.

Even though it has been illegal to sell or import a nicotine vaping product without a prescription in Australia since 2021, the total percentage of the population vaping has nearly doubled from 4 per cent to 7.9 per cent today.

Australian Association of Convenience Stores (AACS) CEO Theo Foukkare said the Health Minister had lost all credibility on Australia's failed vaping policy.

"According to Roy Morgan, 92 per cent of all vapers are buying products illegally, and the number of adult vapers in Australia is now over 1.6 million after growing by 23 per cent since last year," he said.

"After declaring in November last year that he was determined to crack down on vaping, it's clear the Health Minister has not only lost complete control over the rampant black market for vaping products, he has also lost all credibility on this issue.

"His tough words may sound good in a speech, or in a media release, but they ring hollow to the parents across Australia who are dealing with the devastating fallout of the youth vaping crisis that continues to get worse on his watch.

"With new tobacco laws in parliament at the moment, the Health Minister has an opportunity to fix Australia's vaping crisis by extending these laws to regulate and control vapes in the same way as tobacco.

"Australia doesn't have a youth smoking or drinking crisis – because the government strictly controls these products and ensures they are sold to adults by licensed retailers.

"Mark Butler's failed policy of doubling down on the existing nicotine vape ban – that has been in place since 2021 – will only continue to fuel the out-of-control black market that is flooding Australia with readily accessible, unregulated vapes that have no product or ingredient standards.

"As the prescription-only alcohol prohibition model showed in the United States, black market products become more accessible and more dangerous because there are no product standards and no restriction on the sale to children.

"With recent RedBridge research finding nearly 90 per cent of all Australian voters want nicotine vapes to be sold to adults aged 18 and older by licensed retailers – in the same way as alcohol and tobacco products – the solution to Australia's black market vaping crisis appears to be clear to everyone, except the Health Minister.

"Australians are sick of a Health Minister who talks tough but does nothing on vaping. It's time for Mark Butler to do his job and extend his tobacco control laws to regulate vapes in the same way as cigarettes," Mr Foukkare said.

Theo Foukkare is available for interview on 0423 003 133

The latest Roy Morgan vaping data is attached below.
The latest RedBridge research into voter attitudes toward vaping regulation can be found here:
https://aacs.org.au/wpcontent/uploads/2023/10/Research-into-attitudes-towards-nicotine-vapes-2023-09-27.pdf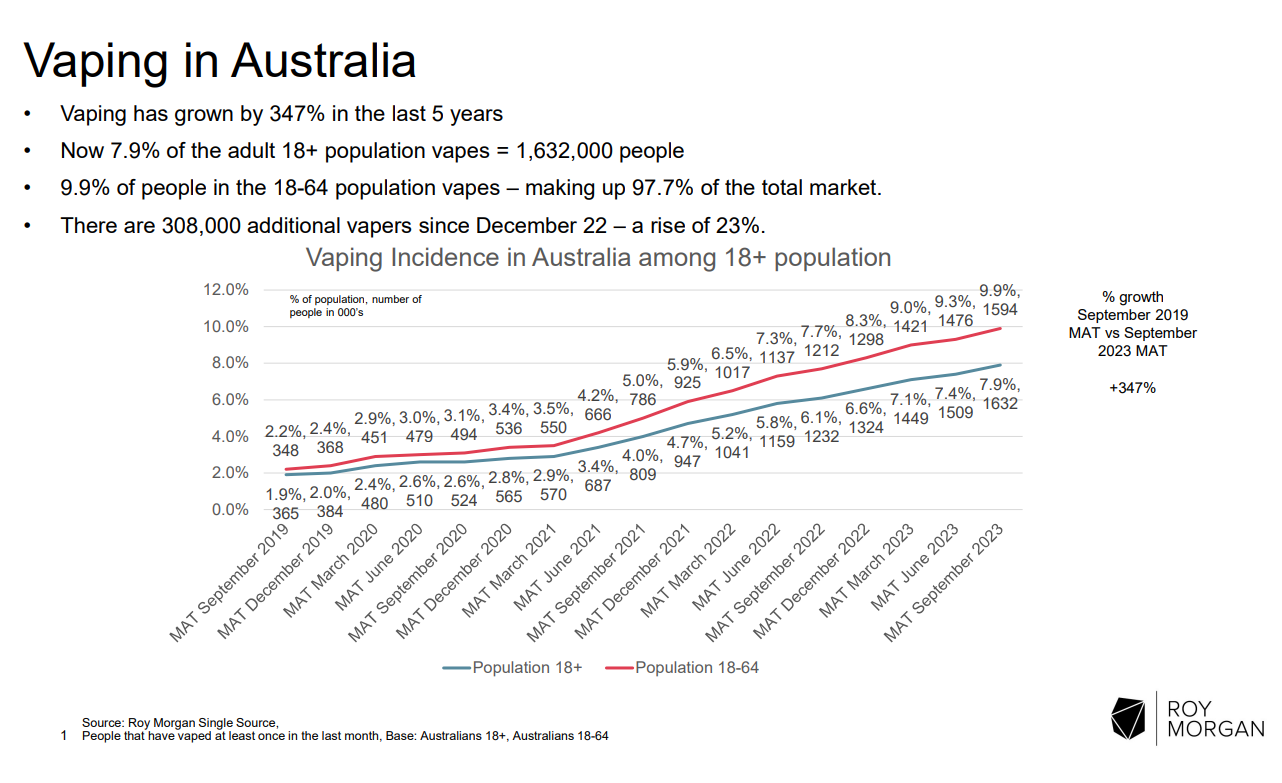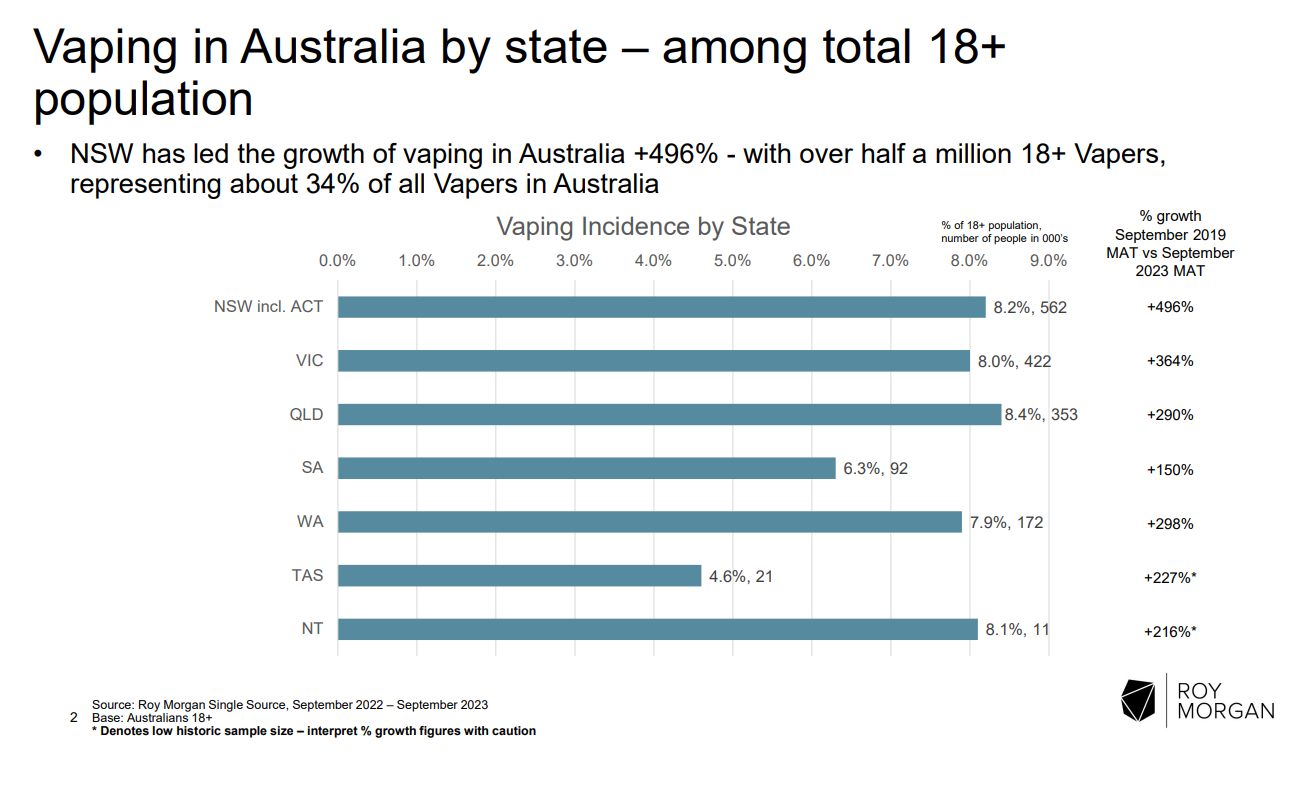 View source article here
Subscribe to our free mailing list and always be the first to receive the latest news and updates.