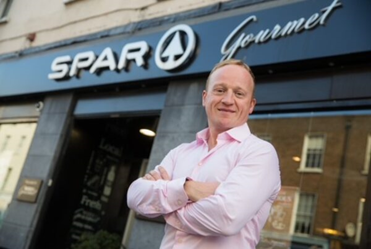 Thomas Ennis, the award winning Dublin retailer, is an entrepreneur in the truest sense of the word but it's not a term with which he's entirely comfortable.
"I work for myself," he smiles, self-effacingly; adding: "Retail is one of the few industries where, without much education, you could succeed very well with hard work and common sense."
Entrepreneur or "street smart" owner operator, Ennis has learnt the ropes of convenience retail from the bottom up, beginning his career as an apprentice butcher in 1990 and culminating in the opening of his first Spar store in Merrion Row in 2005. He's gone on to build a growing convenience retail network, all the while applying the fresh food skills and management expertise he learnt at Ireland's leading grocery retailers and from some of the Irish retail industry greats.
Life lessons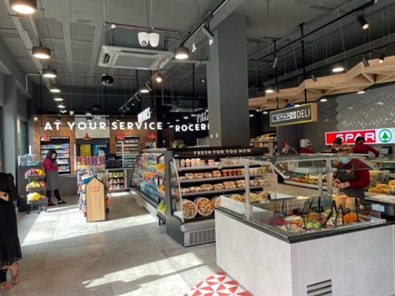 His journey began unceremoniously when he was asked to leave school aged 15. "I got an apprenticeship as a butcher at a place in Dublin City Centre. It was a life lesson in work ethic and working with different types of people," Ennis recalls. However, it was one he has embraced. "I'm a great believer in pushing people to get a trade – it's a life skill and it means you can travel the world. College is not for everybody," he says.
From there he joined SuperValu, aged 19, working in the retailer's fresh food and deli departments, leveraging his butchery skills in all aspects of margin control and food safety. When the travel bug bit in 1996 Ennis left his post as fresh food manager to travel to Australia with friends, although he kept his hand in retail by working at Woolworths while he was away.
On his return he joined SuperValu independent retailers and now EUROSPAR operators, John Furey and Maurice Smyth, working once more in fresh food departments but covering for store managers on their days off.
"They recognised I was quite good at the other side of the counter," he says. "I've been really lucky in having good mentors or I was smart and I listened," he grins. The experience gave Ennis the confidence and belief that he could run shops himself – big stores and big teams. "I'd seen the owners packing the fruit and veg – seen these guys hands on and getting involved and knew I could do it."
But for Ennis, there was one more piece of the jigsaw to becoming a complete retailer and that came from working at Superquinn under Pat Kelly, Feargal Quinn and Cormac Tobin, "heavy hitters" in the retailer world in Ireland at the time.
"I loved working for such a good company. It felt a bit like "imposter syndrome" but I was there on merit," he says.
At the time, Superquinn began making its foray into convenience retail with the Superquinn Select banner and Ennis was put in charge. While he secured great guidance from the Superquinn executive team, he had the freedom to make his own twists, further whetting his appetite for going it alone.
Ennis achieved that milestone with BWG Foods in 2005, when he open Spar Merrion Row.
It was a trail blazer from the word go, offering barista coffee, chef produced food, juice bars and touch screen ordering.
Ennis's love of food and background in butchering paid dividends at Merrion Row. "It taught me about margins and waste, which is critical in that food space because if you are not conscious of margin or shrinkage you can lose a fortune. That experience came to the fore when I was working for myself.
"The store was designed around food," Ennis continues, "but it was the toughest six months of my retail life – every single mistake that I could make, I did make. I thought "what am doing? I've left a well paid, pensionable job to go and lose money…"
Undeterred, Ennis dug deep, drawing on that life lesson for hard work and after six months with his head down, the store had turned around.
In fact, it did more than that, winning a major trade award in Ireland and has continued to pick up awards for food ever since.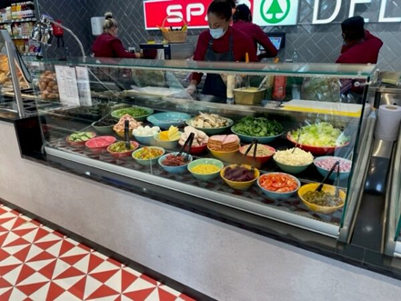 A key to Ennis's retail success has been building a strong team.
"I've surrounded myself with good people," he says. They include Sandra McCormick, his general manager from day one; Joanna Staron, operations manager; Anne Carter, fresh foods manager; and Gary Carolan in finance.
"I believe in talking to staff and explaining what you want to do and bringing them on the journey. Now everybody is involved in the decision making process," he says.
"I have good people around me but they have the autonomy to make mistakes as well – it's better to get into trouble for doing something than for doing nothing," Ennis maintains.
Spurred on by the success at Merrion Row, Ennis went on to open a second site, a 45 minute drive away in Cellbridge.
It provided another life lesson for the convenience retailer. "Everyone told me not to do it," he recalls. Buoyed by the success at Merrion Row, Ennis failed to do proper due diligence in relation to the sale. "It was horrific. Working there was worst experience of my life. It lost money from the start – it was the wrong location, recession was kicking in and people were being encouraged to buy from the German discounters."
As well as teaching Ennis about the importance of due diligence and "looking under the bonnet", Cellbridge taught him that the best move, when things can't be fixed, is to beat a hasty retreat. "I've closed two shops since for the exact same reason – if it does not make money or wash its face, get out. It's a mistake to keep going and I've never made that mistake since. 2008 was a big lesson for me."
Despite the set back, Ennis went onto to open two more stores in the space of six months and over the following years began accumulating strong sites, applying his successful store formula to each store opening.
Merrion Row, meanwhile, has gone from strength to strength, winning the Small Store of the Year Award from the IGD in 2019 and a ShelfLife award for innovation in 2015, of which Ennis is most proud.
And there's no let up. "We are still chasing innovation and what's next," he says. "We are constantly looking at what's going on around us because we want to please customers."
Sources of inspiration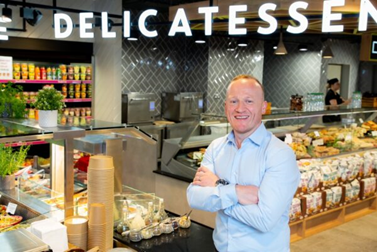 While Ennis takes cues from the Irish food market, he looks overseas for inspiration too. Food formats that have recently impressed include Assenheims 56 (for South American inspired breakfast and lunch dishes) and Carbon (a charcoal grill restaurant) in London; Dom's Kitchen & Market in Chicago ("the best I've been in"), fresh&co (healthy meals) and Chelsea Market both in New York.
On home turf, Ennis credits Fresh the Good Food Market in Dublin, English Market in Cork plus some "really good" SuperValus in the West and South of Ireland; as well as startup delis in Dublin City Centre.
Cost of living crisis
Trading during the current cost of living and energy crisis has its challenges but Ennis remains pragmatic.
"We've traded through a recession already but never reduced prices but offered something extra for free such as a piece of fruit or snacks. Yes, people are watching what they are spending but they still have to eat and they appreciate good quality foods. We've never changed supplier or the quality of ingredients. There is value all around the store and every two weeks we are refreshing the offers but the quality of food will never dip – once that happens you can never come back," he maintains.
"Sales are not at 2019 levels but they are holding up and the margin is good. We can work through this – we are not that upset about it, you do what you do," he adds.
Despite rising energy prices, keeping stores and colleagues warm remains a priority in the winter months, Ennis adds. "I'm a big believer in controlling the controllables, so there's not much you can do about that. We do have procedures to minimise usage such as lights and, where we have two fridges in the kitchen, we have turned one off. We've become smarter and recessions are great for sharpening yourself.
"But whatever we are dealing with under the water, consumers can't see anything but quality food, a warm store that's well lit and colleagues looking after them. We use our skills as an independent retailer to keep consumers happy."
New developments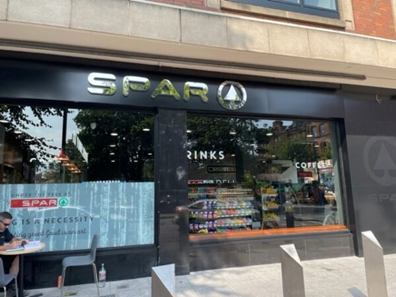 New format development continues apace. Ennis opened his latest Spar store in July 2021. Unlike other sites, there are no concessions with Ennis describing it as a "back to old school" approach with a traditional deli and good quality, fresh, locally sourced food. It also features a new Spar concept – Food Junction – offering hot and cold food. It has been a big hit and will be introduced to two further stores next year as a part of a revamp programme; along with a further "surprise" in one of them, Ennis reports.
New stores are not ruled out either. "I still have massive energy and love for this business, so we will build and keep going – the Irish market is very exciting," he says.
Fortunately, Ennis has already laid the foundations for growth. "I built the team first and I am very lucky to have a really good team around me that I am able to expand and do different things," he says.
Fostering a good working environment, where staff are paid above the minimum wage and people are recognised and valued for being pivotal to retail success, is also key. It drives staff retention and supports recruitment. "I've worked for different people and knew exactly what type of boss I wanted to be – I want people to work for me so have created that environment where recruitment is not as difficult," Ennis concludes.
Subscribe to our free mailing list and always be the first to receive the latest news and updates.