Rosanne Barrett
November 11, 2019
The Australian
With EVs becoming more commonplace, and driverless on the horizon, should you buy a new car or hold on to your existing one?
The Australian Australians wanting to future-proof their next car purchase should assess their driving distances, off-road demand and budget to find the best vehicle for their needs.
Today's buyers have a choice of new versus used, fuel versus electric or hybrid, and the future vision of self-driving vehicles.
Industry analysts say the future of vehicles is electric, autonomous and driverless – but it is not here yet for the mass market.
RACQ Head of Technical and Safety Policy, Steve Spalding, says people should assess carefully the upfront and long-term running costs before any vehicle purchase.
"Our advice is always to buy the latest car you can afford in terms of getting those current safety features," he says. "Road safety is such an important part of protecting yourself."
Vehicles are a major part of Australia's economy. The Federal Chamber of Automotive Industries reports sales of new cars generated $17.5 billion in revenue in the latest figures to 2015, including 66,400 jobs.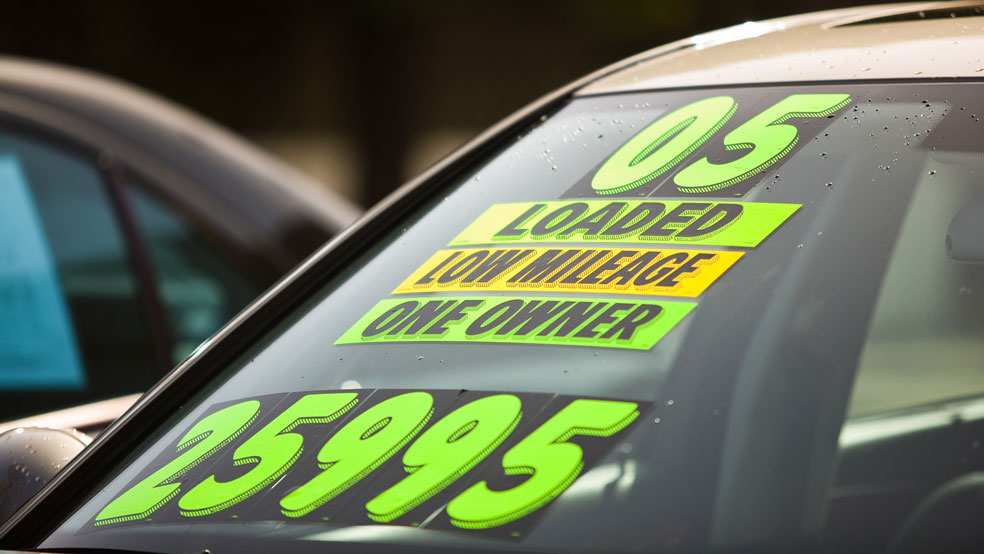 New versus second-hand
Almost 812,000 new cars were sold in Australia in the 12 months to September. They are straight from the manufacturer, generally with a multi-year warranty offering assurance for any unforeseen expenses.
Brand new vehicles are often more efficient than an older car and save on running costs and insurance. They can also be the perfect car for the individual buyer, complete with the desired specifications, trims and accessories.
But they will also lose an average of 30 per cent in depreciation over their first three years.
Spalding says depreciation is often the biggest cost in the first five years of vehicle ownership, which can mean value for the second-hand buyer.
"A car that is two or three years old where those early and larger depreciations have already taken place means that you still pick up a very late model, low mileage vehicle without taking that initial hit that first time that first buyer does," he says. "You're still able to buy current model vehicle, if you shop wisely at a reputable dealer, and save some real money."
"There is always a balance at which point an older car will start costing more through increased maintenance and unplanned repairs. It's always prudent for an owner to ask their mechanic – when they're doing those services – to give them some indication of how the car is tracking."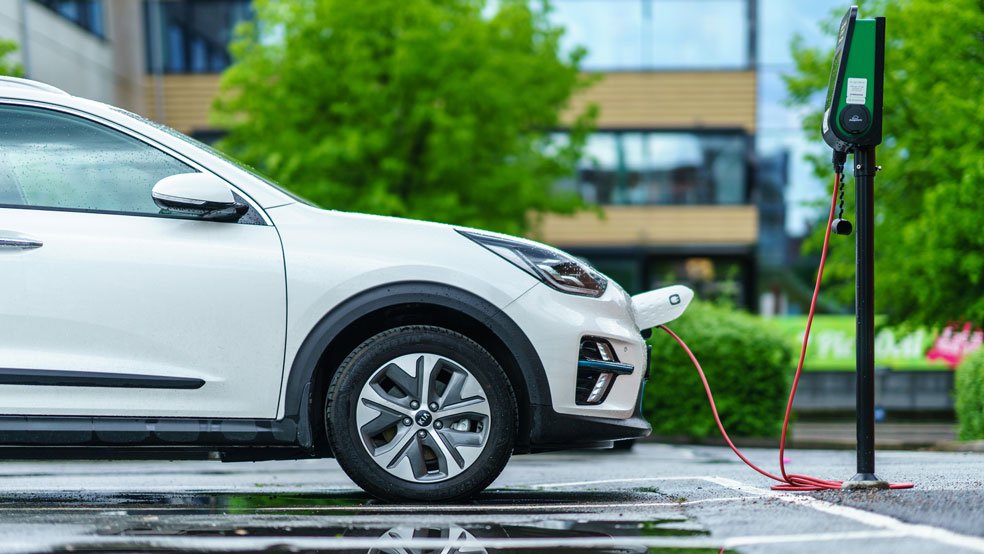 Gas guzzler versus "green"
Cost is also a factor when it comes to the choice of fuel versus electric or hybrid cars. While electric cars have lower operating costs, the initial purchase is higher.
The Electric Vehicle Council reports almost seven in ten Australian consumers say they would buy an electric car if it were the same price as its petrol equivalent. Only seven per cent of buyers would pay more for electric.
And in the current market, electric vehicles do cost more. Only 2216 electric cars were sold throughout 2018 and the overall market is currently less than 2 per cent.
Electric vehicle researcher Gail Broadbent says each person's choice of is dependent on their individual value proposition, but on a national scale the choice is clear.
| | |
| --- | --- |
| | THEAUSTRALIAN.COM.AU0:06 SocietyOne Brand Reveal |
SocietyOne Brand Reveal Personal Loans or Credit Car"When it comes to health, noise and the wellbeing of society, electric is the way to go," she says.She cites the experience in Norway, where 40 per cent of new cars sold are electric and the sale of internal-combustion engines will end in 2025. France, Denmark, the Netherlands and the UK have also called on the European Union to implement similar rules.
"There is no support in Australia," she says. "We don't subsidise the cars here in any way. People don't need just the money and they need the infrastructure."
The EVC's report The State of Electric Vehicles in Australia 2019 says Australia has had "stagnant uptake" due to a "lack of national coordination" but there was progress on infrastructure. Public charging infrastructure increased more than 140 per cent in the last year and by 400 per cent since 2017 to 1930 stations, the report found.
What does the future hold?
The RACQ's Steve Spalding says efficient combustion engine-powered cars will remain the dominant vehicle on city streets in the short term.
"I think it's unlikely that the petrol engine will be phased out in the next five or ten years," he says.
Meanwhile, autonomous vehicles – which are also electric – are inching closer to reality.
Last year Australia established the $9.7 million Office of Future Transport Technologies to prepare for AVs and create a nationally consistent system. This includes machine-readable signage and road markings.
KPMG Partner, Transport and Infrastructure, Praveen Thakur, says in the 2019 Autonomous Vehicles Readiness Index report Australia was making progress on AV integration but there remain challenges to address.
"These include implementing recommendations for infrastructure and addressing consumer sentiment and concerns. More generally, as EVs and AVs become more ubiquitous, greater focus is needed on energy policy and road pricing as governments seek to deal with new energy demand patterns and replace revenues as traditional fuel consumption is reduced."Looking for a personal loan? Head to societyone.com.au to get your personalised rate and see how much you could save! Plus, the application is all online (so easy) and there are no monthly or early repayment fees!
SocietyOne Australia Pty Ltd holds Australian Credit Licence 423660A NOTE ABOUT RELEVANT ADVERTISING: We collect information about the content (including ads) you use across this site and use it to make both advertising and content more relevant to you on our network and other sites. This is also known as Online Behavioural Advertising. You can find out more about our policy and your choices, including how to opt-out here.
Subscribe to our free mailing list and always be the first to receive the latest news and updates.