The AACS Board and CEO Theo Foukkare congratulates Andreas Andrianopoulos for being awarded Member (AM) in the General Division of the Order of Australia. The award was provided for significant service to business and to philanthropy. As the Founder and Managing Director of AA Petroleum, Andreas along with his family and team have built a world class network of 55 BP branded Fuel and Convenience Stores in Victoria.
Andreas was one of the early innovators of the Industry and in 2021 was inducted into the AACS Hall of Fame, a select few industry icons that have helped change the landscape of convenience retailing in Australia.
To see Andreas' contributions that led to his award, see below: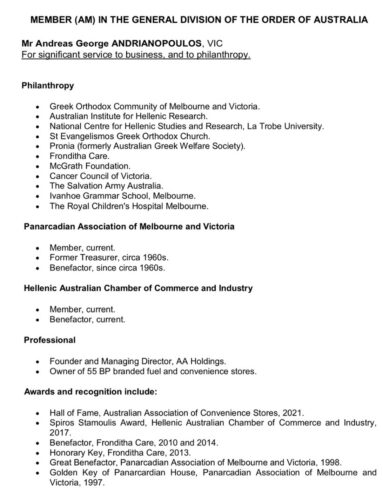 Subscribe to our free mailing list and always be the first to receive the latest news and updates.